Dena Kay Jones has performed as soloist and chamber musician throughout the United States and in Spain, Italy, France, Mexico and Canada. Solo performances include recitals at El Centro Municipal de Las Artes in Juarez, Mexico; the Kitchener-Waterloo Chamber Music Concert Series (Canada); I Due Archi Music and Art Club in Vasto, Italy; the Atelier Concert Series at the American Church in Paris, and the For the Love of Music Series in Bisbee (Arizona). She participated in the Festival Internacional de Música de Tecla Española (FIMTE) of Almería, Spain in 2007 and 2013 and presented at the Fifth International Conference on Design Principals and Practices, held in Rome, Italy (2011). She is a frequent performer of solo and chamber music at various venues within the El Paso, Texas vicinity and is piano faculty, solo and chamber musician at the Orfeo Music Festival held annually in Vipiteno/Sterzing, Italy.

In addition to maintaining a widely varied repertoire from the standard piano literature, Ms. Jones has focused her energies in performance and research of the Spanish piano repertoire. In particular, her interest in this music has led her to focus on lesser-known Spanish piano works written from 1900-1950. Her recitals feature the colorful works of composers like Manuel de Falla, Ernesto Halffter, Isaac Albéniz, Federico Mompou and Xavier Montsalvage. Ms. Jones has presented papers such as Contemporary Spanish Music: The Historical and Political Effects on Research and Musical Language and Politics in Spain: 1900-1950 at numerous institutions and conventions throughout the United States and performs a unique multi-media solo concert which highlights numerous cultural influences within select Spanish, nationalist piano works. She is sought out for her work, opinions and interpretations of this particular canon of piano music.

Her dissertation, The Piano Works of Joaquín Rodrigo (1901-1999): An Evaluation of Social Influences and Compositional Style, in conjunction with a program featuring some of his solo piano pieces, contributed to the centennial celebration of this great composer's birth. She was an invited guest lecturer and performer at the International Rodrigo Festival, hosted at Winona State University, Winona, Minnesota from November 11-17, 2001. During this once-in-a-lifetime opportunity, Ms. Jones joined other Rodrigo scholars and performers who presented their research and work, and she also met Rodrigo's daughter and owner/director of the publishing house Editorial Joaquin Rodrigo. As a result of this research, Dr. Jones presented a lecture-recital about Rodrigo specifically at the Forty-Seventh National College Music Society Meeting in San Francisco, California and again at the 2006 National College Music Society Convention's Community Engagement inaugural season in San Antonio, Texas. In 2019 and as the world honored the twentieth anniversary of Rodrigo's death, she offered his rarely performed piano concerto, the "Heroico" in 2019, with Dr. Lowell E. Graham, conductor, and the University of Texas at El Paso University Orchestra.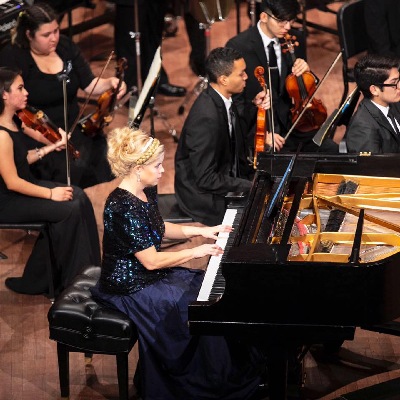 She was awarded a grant from the Spanish Embassy in conjunction with U.S. universities for a Spanish music CD recording project. Picked up by the classical recording label Centaur Records, her debut album entitled Luces y Sombras (Lights and Shadows): Piano Works by Joaquín Rodrigo was released in October 2007. A partial contribution as collaborative pianist with Celeste Shearer (horn) and Jim Shearer (tuba) blossomed into "The Great American Trio," a chamber group that promotes commissioned works for this particular instrumentation. Initially released through Summit Records in March 2015, "The Haunted America Suite" program has received favorable acclaim nationally and internationally, with upcoming ventures for performance of new, American compositions along with other great classical works for low brass and piano. A second album, "Sultry and Eccentric" was released in July 2021 (also by Summit), containing music by American composer James Grant. Additional collaborative projects included two programs highlighting women composers: "Women's Work" with Professor Cherry Duke, mezzo-soprano and "Gomezanda and Grever: 20th Century Mexican Song," with Professor Juanita Ulloa were embraced with recording projects and invitations for performance. This topic has sparked a large interest, especially within her teaching. She is now assigning piano works by women composers to her students with frequency, as well as performing more from this particular canon herself.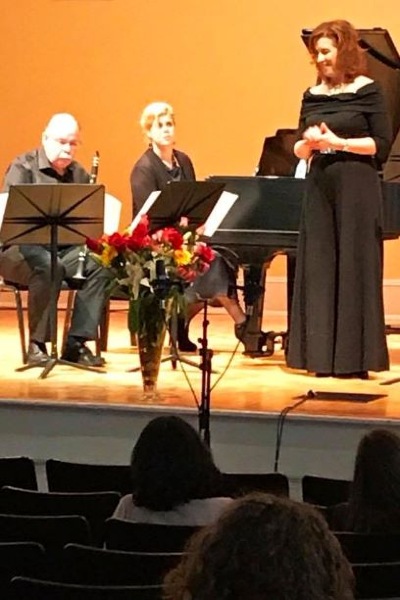 In 2009, her research and grant writing skills awarded an exceptional experience. El Paso joined the cities of Madrid, Alicante, Valencia and Barcelona (Spain), as well as Vienna, London and Prague in paying homage to Joaquín Rodrigo, marking the tenth anniversary of his death. The leading member of the Rodrigo family as well as the only child of the composer, Cecilia Rodrigo traveled from Madrid to El Paso with friend and colleague Katherine Zegarra in order to participate in the International Joaquín Rodrigo Festival: 2009. The four day event was hosted by the University of Texas El Paso (UTEP), where concerts, lectures, recitals, video-viewings and round-table discussions ensued energetically and emotionally throughout the entire institution, from February 22nd through the 25th. For more information, please visit: utminers.utep.edu/dkjones/Rodrigo.htm. Ten years later, Ms. Jones performed an all Rodrigo program with colleagues and students at the last home of Rodrigo in Madrid, Spain for the composer's family and friends. Cecilia Rodrigo offered both scholarly and personal anecdotes to the works and timeframe within which the pieces were composed. This performance was offered simultaneously as a special exhibition at the Biblioteca Nacional de España was also offered to the public, in order to commemorate the twentieth anniversary of Rodrigo's death.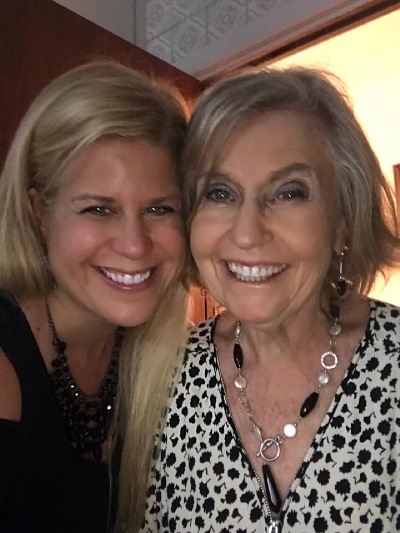 A native of the Central Illinois area, Ms. Jones received both the Bachelor and Master of Music degrees in piano performance from the University of Illinois. Her principal teachers in Illinois were Susan Hawbecker, Donna Lawson, Wilma Zonn, Lydia Artymiw, William Heiles and Andrew DeGrado. Ms. Jones was also a rehearsal accompanist for the Villa Grove Community Theater as well as for the Champaign-Urbana Theater Company. From 1995-1997 Ms. Jones was on the faculty of the David Adler Cultural Center in Libertyville, Illinois, where she was a piano instructor and staff accompanist.

In August of 2002, Dena Kay Jones joined the music faculty of the University of Texas at El Paso, where she is professor of applied piano, chamber music studies, music and culture, and class piano for music majors. Her UTEP students have auditioned, competed and performed — winning accolades, further study and employment at the following venues: UTEP Concerto and Aria Competition, El Paso Symphony Youth Orchestra Concerto Competition, Pilsen (Czech Republic) Summer Music Program, Aspen Summer Music Program, Orfeo Music Festival, University of Arizona, University of Louisville, University of Texas at Austin, University of New Mexico, Salem University, Berkley School of Music in Valencia, Spain, University of Illinois, Ithaca College, Florida State University, Manhattan School of Music, El Paso Conservatory of Music, El Paso's Montwood Middle School, El Paso's Desert Wind Elementary, Canutillo Elementary School, El Paso Community College and the Universidad Autonoma de Ciudad Juarez, amongst others. With over twenty years as piano professor at UTEP, she feels an overwhelmingly strong connection to this community, "The opportunities are limitless," she says.

Ms. Dena Kay Jones is the proud mother of a seventeen-year-old son, who loves student leadership and government, and to two retriever puppies named Duke and Daisy, who love piano music and bones.